Rocky Pool
in-and-back
EASY DAY HIKE
---
5.2 miles 400' elevation gain
best season:
Mar-Nov
but not if snow below:
4,100'
---
1:00 drive
dogs welcome
---
This hike has several water features. It follows Deer Creek down the canyon. In much of California Deer Creek would be considered a small river. And there are four named side creeks the trail crosses.
The destination is Rocky Pool, and large and deep pool on Deer Creek. There are conveniently situated black rock outcrops poolside, suitable for relaxing in the sunshine.
The trail is mostly shaded, and has no significant climbs.
There is an excellent campsite just downstream from Rocky Pool. It has a fire ring,and over a dozen tent sites, most with creek frontage. Other hikes with campsites
Hot in summer, but good swimming. Grass has prickly seeds in June.
Peak fall foliage color is in late October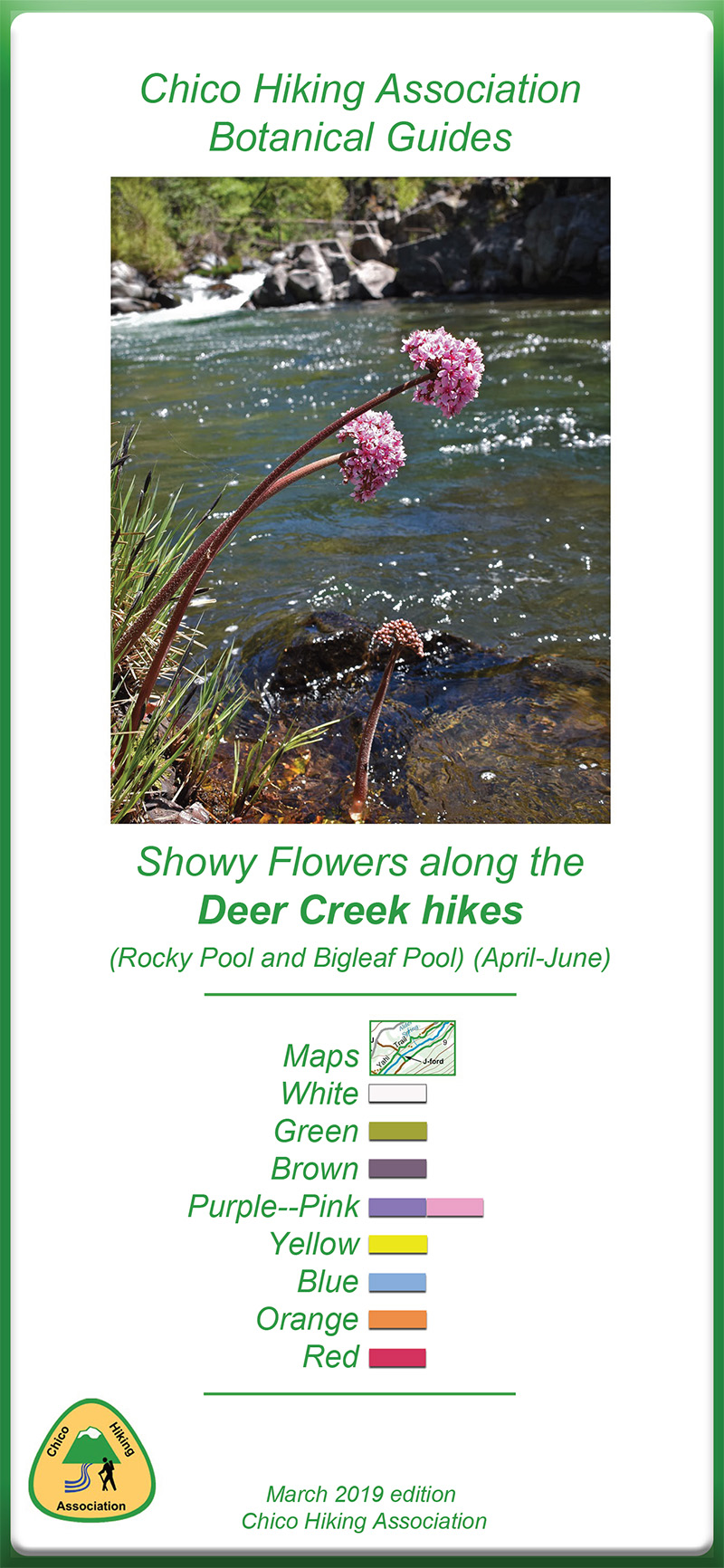 ---
---
---
Maps