Dales Lake
cross-country loop
SHORT HIKE
---
2.8 miles 50' elevation gain
best season:
early Apr
but not if snow below:
1000'

---
0:55 drive
dogs welcome on leash
(Sec 550M)
---
Dales Lake Ecological Reserve is very muddy in the wet season. It is barren, hot, and dry in the summer until it becomes muddy again.
But for a couple weeks around early April it often has the densest assemblage of flowers of any of our hikes.
It is usually completely empty of people at a time when Table Mtn is crowded.
Look for wild pigs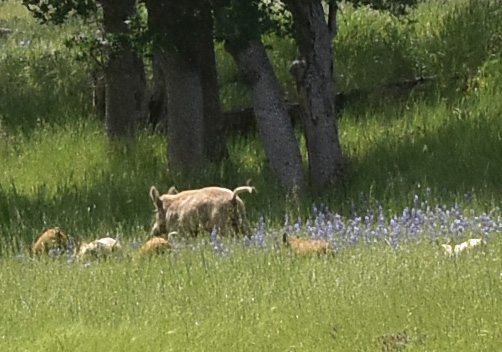 ---
---
Maps Apr 2021 edition

Avenza version



Adobe PDF version

KML track of hike
---
This hike is in Dales Lake Ecological Reserve; owned by the public, managed by California Department of Fish and Wildlife. Hiking welcome, no camping allowed.