Mount Linn
cross-country loop
MODERATE DAY HIKE
---
6.2 miles 1,800' elevation gain
best season:
mid June-Oct

---
2:10 drive
dogs welcome
---
Mount Linn is the highest peak in California's Coastal Ranges.
This is our most remote hike. We do hikes up to 2 hours and 10 minutes from Chico specifically to include Mount Linn, since Chico is the closest city to the area.
An exceptional loop, through varied terrain of rocky ridges, meadows, clear creeklets, and small lakes.
Dangerous if snow on the trail. In 2017 the snow had just melted 16 days after the Humbug DWR weather station went to zero snow
---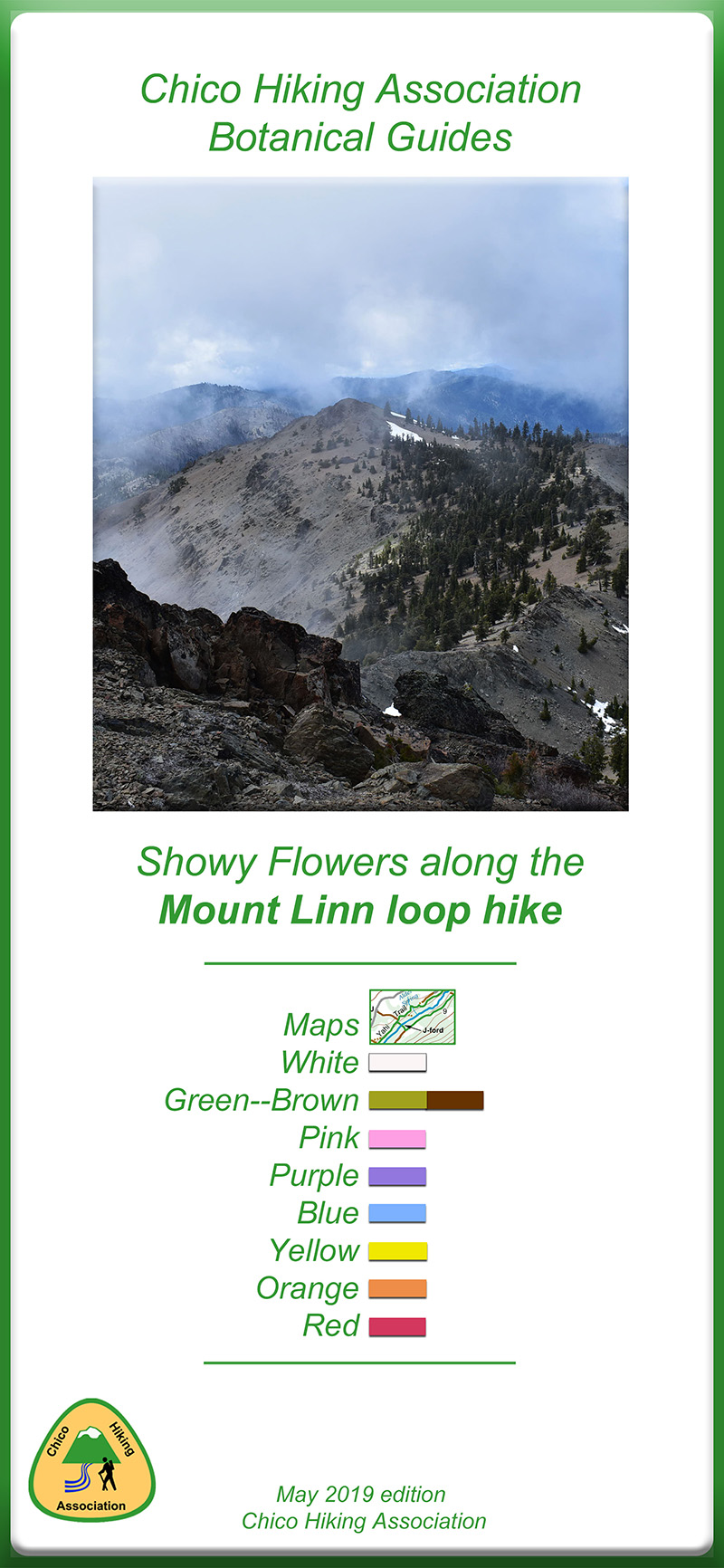 ---
There is a grove of Foxtail Pines along the ridge route Mile 3.7 to Mile 4.3 They are a relatively uncommon species, and this is the southernmost population in the Coastal Ranges.


Foxtail Pines are endemic (limited) to California.
---
---
Maps (Sept 2017 edition)